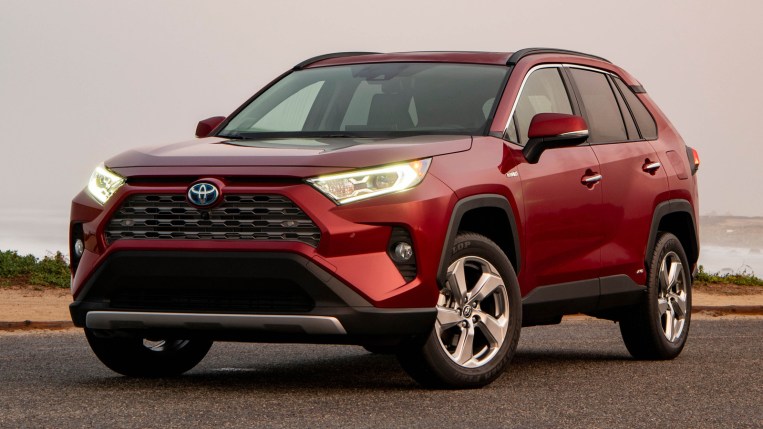 In the second quarter of 2021, 20% of new car shoppers considered a hybrid, a plug-in hybrid, or an electric vehicle (EV).
According to the Kelley Blue Book Brand Watch report, 1 in 5 shoppers researched buying an electrified vehicle – a category that includes all three types of car.
The report is a consumer perception survey that also weaves in consumer shopping behavior to determine how a brand or model stacks up with its segment competitors in a dozen factors key to a consumers' buying decision. Kelley Blue Book produces separate reports for the luxury and mainstream markets, but the electrification figure held across both groups.
About 15% of shoppers considered a hybrid. About 8% considered an EV. Both figures are record highs for the study.
Toyota Dominates Hybrids, Tesla EVs
The electrified car that shoppers considered most often was the Toyota RAV4 Hybrid. Toyota has four hybrid cars on the Top 10 list of most-shopped electrified vehicles.
Tesla placed three of its EVs on the list. The Tesla Model 3 was the most-shopped EV and the second-most shopped electrified vehicle.
Production Problems for All
All automakers have struggled with production this year due to a worldwide shortage of microchips. Toyota has been forced to cut 40% of its global production plans through September due to the chip shortage. Tesla does not reveal production plans to the press, but its promised delivery dates have all slipped this year, suggesting that it is facing similar problems.
Two vehicles made the list of top 10 most-considered electrified cars for the first time: the new Ford Mustang Mach-E and the Chevy Bolt EV.
The ten most-considered electrified vehicles (includes ties)