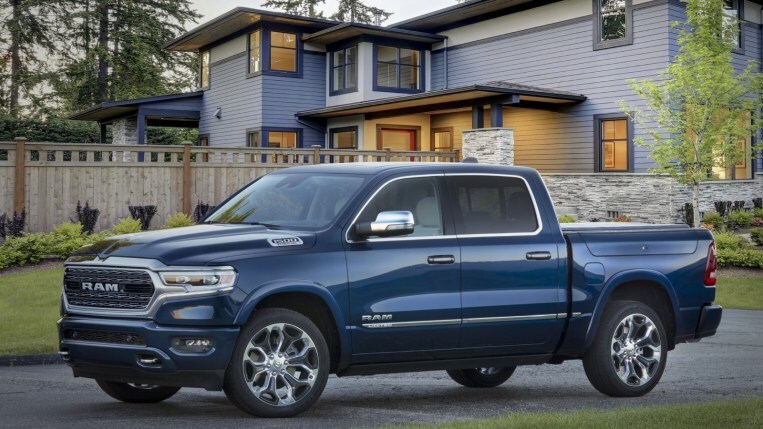 Ram has been having a very good year (as, apparently, have Ram buyers). The entire automotive industry has been staggering from the quick uppercut of a worldwide microchip shortage, but Ram has managed to stay on its feet and keep production of its Ram 1500 full-size truck running most of the time. The rival Chevy Silverado and Ford F-150 have suffered more frequent interruptions. The shakeup left the Ram 1500 as America's best-selling vehicle in the second quarter of 2021. The F-150 hadn't given up that title belt in 43 years prior.
This week brought news that Ram had won first place in J.D. Power's Initial Quality Study. The study asks owners to list problems they discovered in the first 90 days they owned their vehicles. Ram buyers found fewer problems than owners of any other brand of car. Just two years ago, the brand had placed 21st in the study.
So, what will Ram do to try to secure its place at the top of the card?
For one, it's stepping up its entertainment game.
New Connectivity, Customization
For the 2022 model year, Ram will skip mechanical upgrades and focus on improving the cabin experience for 1500 and Ram HD truck owners.
That means a new infotainment system. Uconnect 5 is standard on Big Horn models and above and includes wireless Apple CarPlay and Android Auto connectivity, and the ability to connect two Bluetooth-enabled phones at once. The central touchscreen is now brighter, with a higher resolution.
Up to five users can customize their own home screen to set the features they use most often to one-touch operation. Uconnect 5 receives over-the-air updates, so Ram could add features without sending owners back to the dealer for an update.
Ram hasn't discussed pricing for the 2022 model year 1500. For reference, 2021 models start at $32,795, plus a $1,695 delivery fee. But a fully-equipped, top-of-the-line TRX model can cost more than $90,000.
Improved Cabin Air Filters, Cloud Data
Other upgrades include a new cabin air cleaner that, Ram says, filters out 95% of particulates. Tow-specific navigation and a new telematics system that helps fleet managers collect maintenance and performance data on their trucks through the cloud also appear.
A new Ram Limited 10th Anniversary Edition in Blue Shade with quilted leather seats joins the lineup. So do sport-oriented Ram 1500 Laramie G/T and Ram 1500 Rebel G/T Crew Cab models and an off-road-oriented Ram 1500 BackCountry edition.