What is a serum? A face serum is a results-driven skincare product designed to help infuse a high concentration of specific ingredients to your skin. Therefore, having an effective serum not only makes time spent doing your skincare routine worth the effort; but gives you visible RESULTS. So is there a serum that is available to help transform the condition of the skin? You bet… when it comes to beauty-care the Herbivore Cloud Jelly Plumping Hydration Serum ranks high!
Why is that? For starters the formulation contains three ingredients that are all super nourishing to the skin. They are: Vegan Collagen, Tremella Mushroom as well as Strawberry Extract. Do you know what this particular trio of ingredients can do for you Beauty-wise?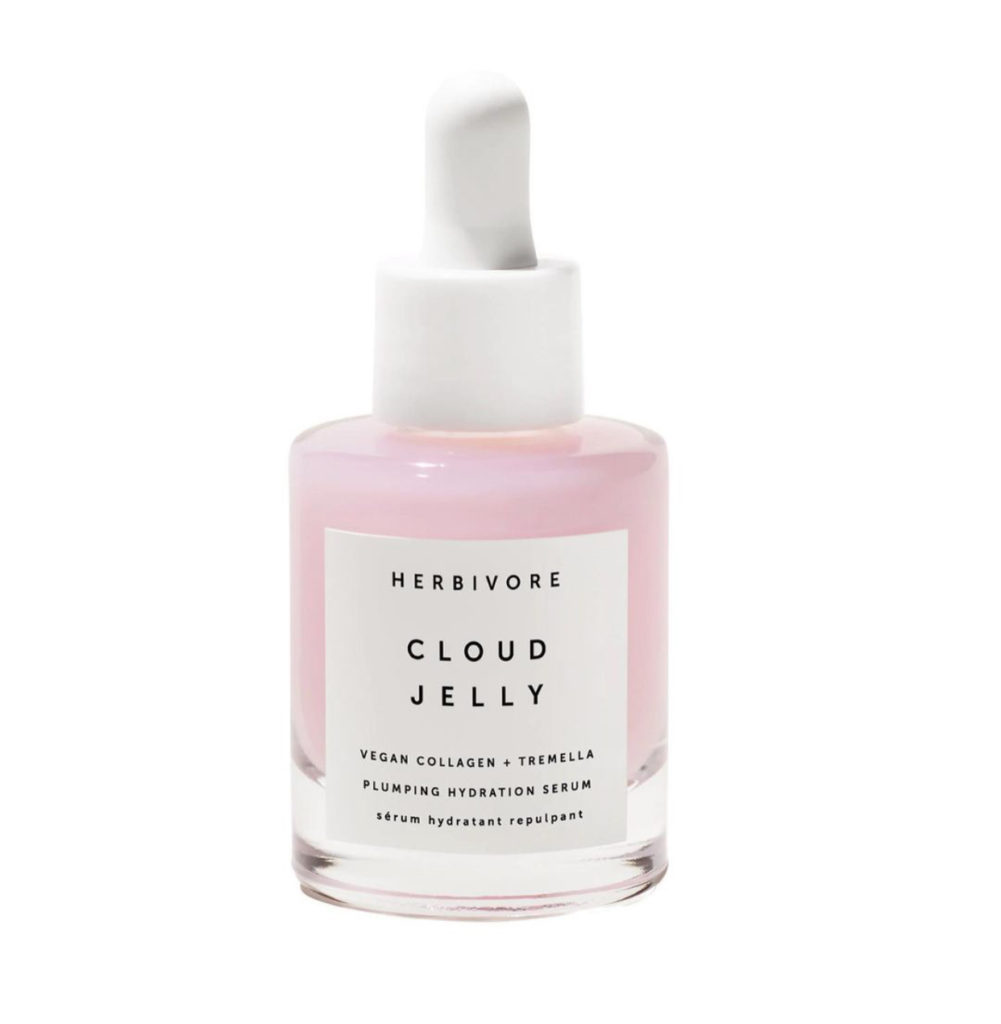 Well, allow us to share a few helpful details with you. Below is a quick list of skin benefits; but there is way more to learn about collagen, strawberries and mushroom skincare. Nevertheless, this list will still provide you with a good indication on why such ingredients are so what you want to be using.
Vegan Collagen: Deeply provides moisture and aids in nourishing the skin.
Tremella Mushroom: Nature's "alternative" to Hyaluronic Acid which provides intense hydration.
Strawberry Extract: An ingredient rich in antioxidants such as Vitamin C that visibly helps to brighten skin.
Besides these three, what other features can Herbivore fans and beauty enthusiasts enjoy? There's several but here's few more to keep in mind. Cloud Jelly Serum is:
Not sticky
Lightweight in formula
PEG-free
Silicone-free
Has a natural scent of floral and fruit
Helps to leave skin feeling soft, hydrated and visibly plump
Herbivore Cloud Jelly Plumping Hydration Serum -Moisturize and Visibly Enhance Skin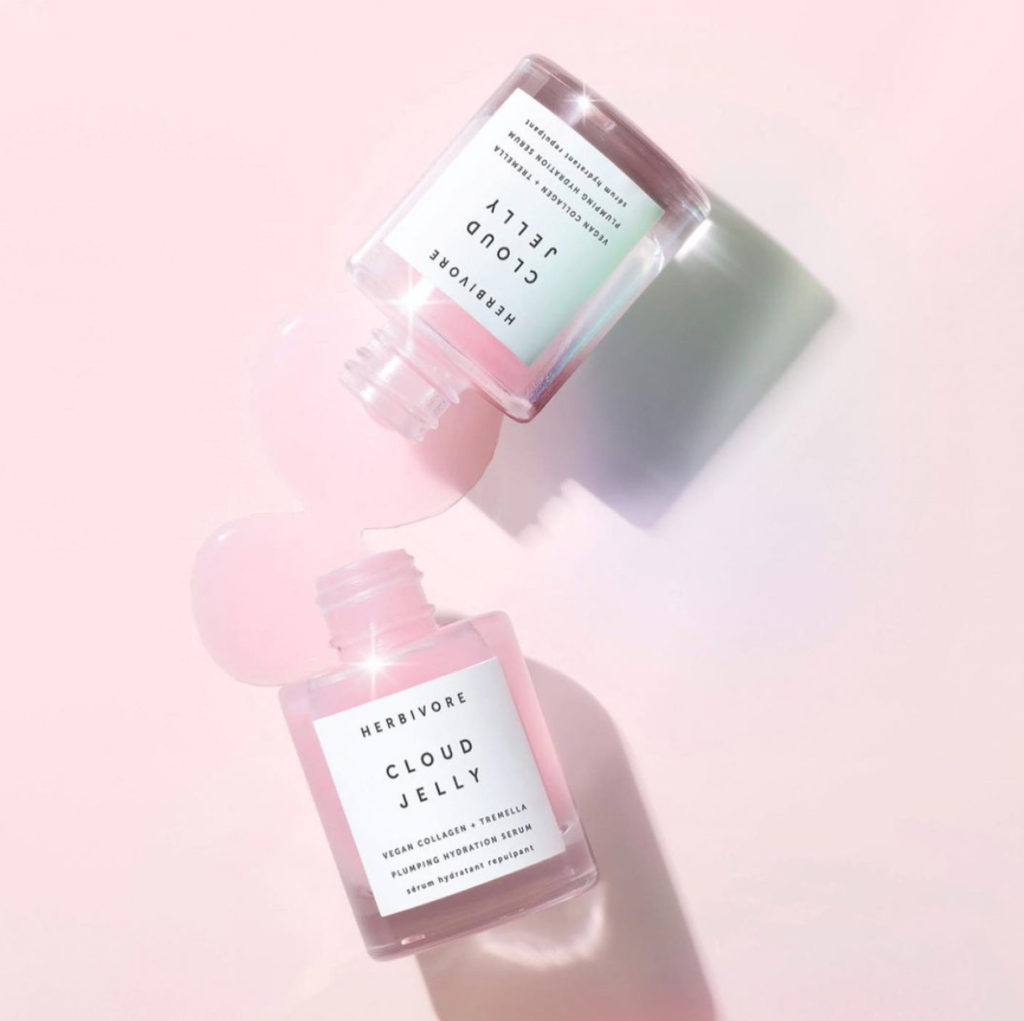 But wait… there's more! Yes, there's more exciting deets to know about this serum's formula! Let's just quickly zero on the Tremella Mushroom aspect.
Many call the Tremella Mushroom nature's own super moisturizer; and rightly so. The mushroom can hold up to 500 times its weight in water! AND the Tremella Mushroom is also scientifically proven to retain hydration better than skincare superstar Hyaluronic Acid.
Just think about that for a second. The skin being able to HOLD ONTO moisture. This will help to make sure skin does not dry out or lose its radiant luster. Additionally, as we age dry skin can lead to wrinkly skin. So being able to keep skin plump and hydrated will give off a more youthful, robust appearance!
Herbivore's New Plumping Face Serum -The Final Details to Know!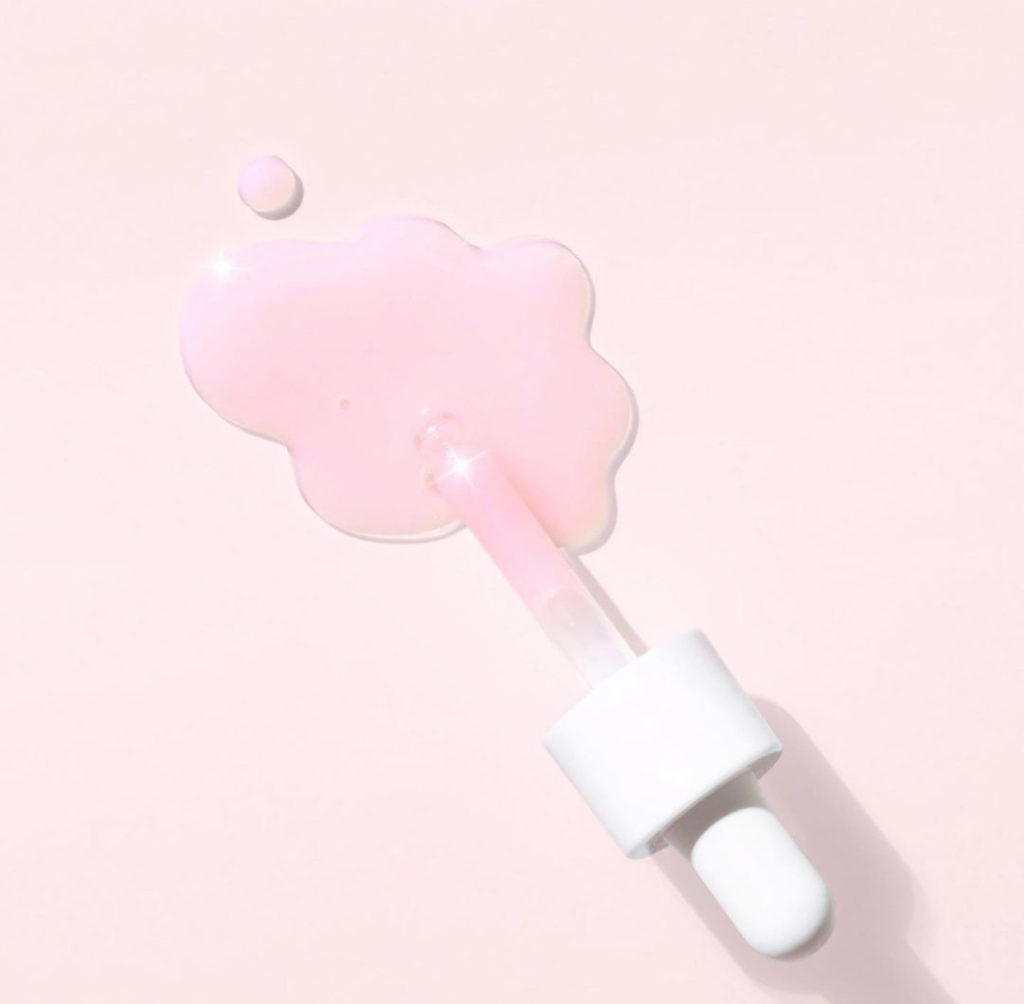 So in this article we have learned about the formula of Herbivore's face serum. Why strawberries, mushrooms and vegan collagen is great for skin. As well as why this plumping beauty product is so effective. Now, there are a few more details we must share with you before you head out (or to our BEAUTY section for even more tips and updates)!
First of all, when will this product be available for purchase? Currently, this item will have a spring release during the month of April! As of now, the brand is firm that the official drop will occur on April 9th.
Lastly, how much coins will this beauty drop require? We went straight to the source and was able to find out that this serum will be right smack dab under $50! Get your Herbivore Cloud Jelly for just $48.
**Want Even More Fashion, Beauty and Hair News, Insights as well as Trends? Download Our New Shiny App! Click HERE**
Thoughts on Herbivore Cloud Jelly Plumping Hydration Serum -Moisturize and Visibly Enhance Skin!? Well let's connect then! Join the discussion and talk all things fashion as well as celebrity related with us by dropping a comment like its hot down low. Or also hit us up on our Facebook, Instagram (1966mag), Tumblr, Pinterest or tweet us @1966magazine.