Horizon Forbidden West is the long-awaited sequel to the critically-acclaimed Horizon Zero Dawn and was revealed during Sony's PS5 games event in June. 
Coming to PS5, and perhaps somewhat surprisingly, PS4, Horizon Forbidden West continues Aloy's story, and takes her to America's wild frontier, with a trailer that heavily suggests we'll finally be able to dive underwater this time around.
We didn't see much more of the game during Sony's PS5 event live stream in September, sadly, but we've already seen enough to know we're excited about the open world game's potential. (And we know now about that Final Fantasy 16 game, and the incoming Hogwarts Legacy Harry Potter RPG.)
What was announced, though, was that a PS4 version of the game would also be coming in 2021 – despite Sony's previous declarations on the important of generation-exclusives.
After Horizon Zero Dawn sold over 10 million copies on PS4, a sequel always seemed like a dead cert. Now, Guerrilla Games is returning to this fictional universe to give us another fancy technical showcase on PS5. Voice actor Ashley Burch will return as Aloy in this entry, while the trailer also teases the return of Sylens (Lance Reddick) from the first game.
Want all the juicy details? Here's what we know about Horizon Forbidden West on PS5 so far, including its release date, trailer and more.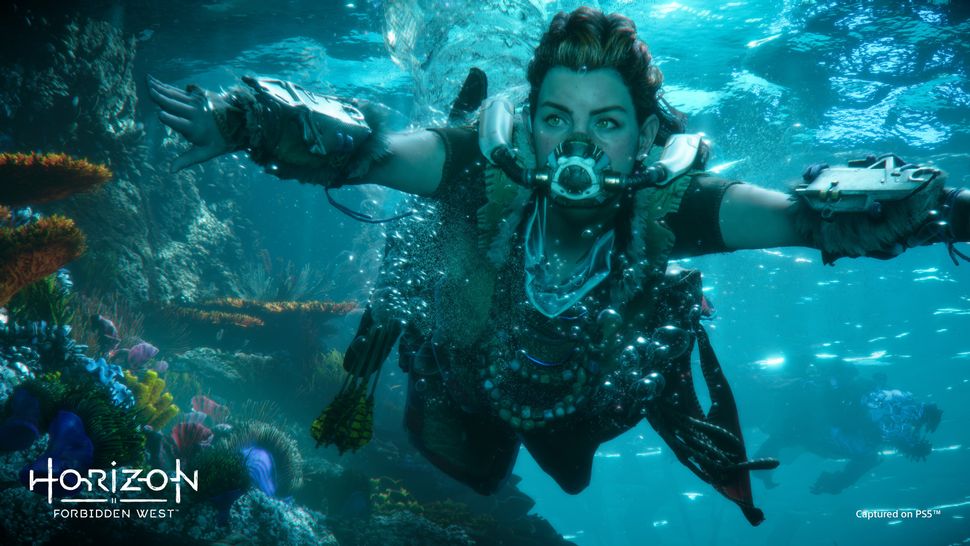 Horizon Forbidden West: key facts
What is it? The sequel to the critically-acclaimed Horizon Zero Dawn
When will it release? 2021
What platforms will it be available on? PS5 / PS4
Horizon Forbidden West release date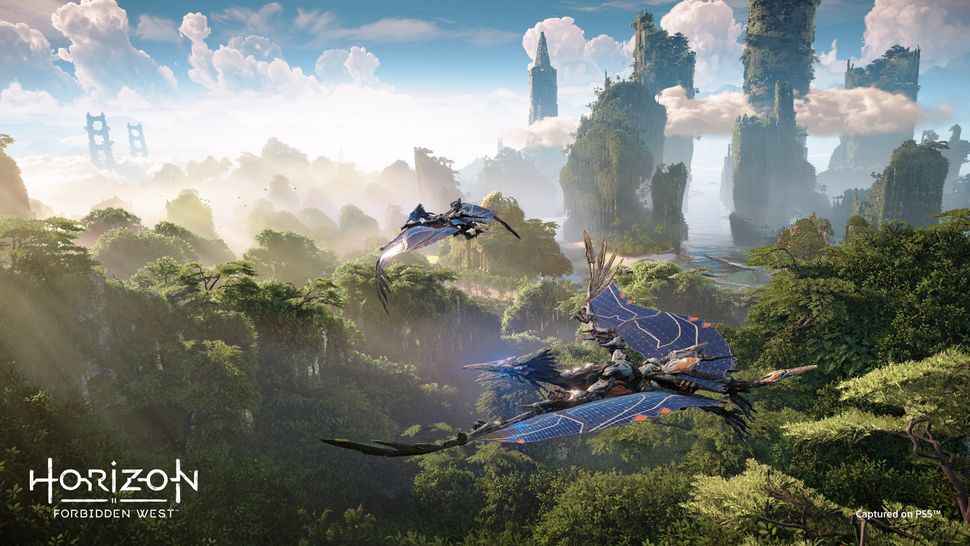 While the Horizon Forbidden West release date was notably absent from its announcement trailer, developer Guerrilla Games has since released a dev diary video confirming that the Horizon Zero Dawn sequel will release exclusively for PS5 in 2021. We now know it will also come to PS4, too – meaning you won't have to upgrade to new hardware to play the game.
A recently PS5 trailer at CES 2021 confirmed that the game is still set for a 2021 release, but its unclear when in the year it will arrive. 
Horizon Forbidden West trailers
Sony and Guerrilla Games revealed the first Horizon Forbidden West trailer at the PS5 games reveal event on June 11. The trailer below provides a three-minute glimpse at the kinds of varied landscapes you'll explore in the second game, and which machines you can expect to fight (mammoths and alligators, by the looks of it).
We also get the sense that Horizon Forbidden West will be heavy on underwater gameplay, based on how much of a big deal the trailer makes of Aloy using her scuba gear at the 1:40 mark above, and the shots of underwater ruined cities. 
The Horizon sequel looks amazing, though, it's hard to tell just how much of what's shown is actual gameplay and not pre-rendered. 
Horizon Forbidden West news and rumors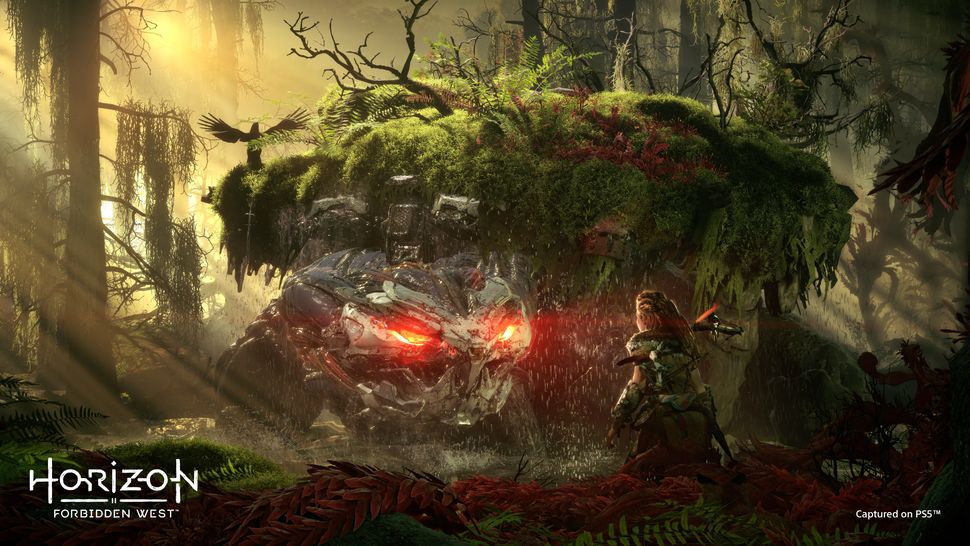 We've compiled all the latest Horizon Fordbiden West news and rumors below for your perusal:
Virtually no loading screens
During a dev diary video from Guerrilla Games, Horizon Forbidden West game director Mathijs de Jonge explained how the sequel with utilize the PS5's super-fast SSD.
"With the PS5's SSD, there will be virtually no loading screens," Jonge said in the video. "In an open-world game like Horizon Forbidden West, if you open up the map and fast travel from one end to the other, or restart from a checkpoint, it will be super fast. When you boot up the game, you're right there in the action." 
Check out the video below:
Story
The trailer hints a lot at the kinds of enemies Aloy will be facing in the next game, but not much else is known about the game's overarching story apart from the American setting.
Still, this is the official description of the game from the Horizon Forbidden West trailer: "Horizon Forbidden West continues Aloy's story as she moves west to a far-future America to brave a majestic, but dangerous frontier where she'll face awe-inspiring machines and mysterious new threats."
Setting
Horizon Forbidden West sees Aloy travelling to post-apocalyptic California and will features locations such as San Francisco and Yosemite.
Adaptive triggers
You can expect improved use of haptic feedback and adaptive triggers on the PS5, and Horizon Forbidden West is no exception, with its unique mix of bows, slings, and ropecasters. Guerrilla Game Director, Mathijs de Jonge, has said that "The DualSense wireless controller adaptive triggers will help us to make the weapons feel even more unique and satisfying to use."