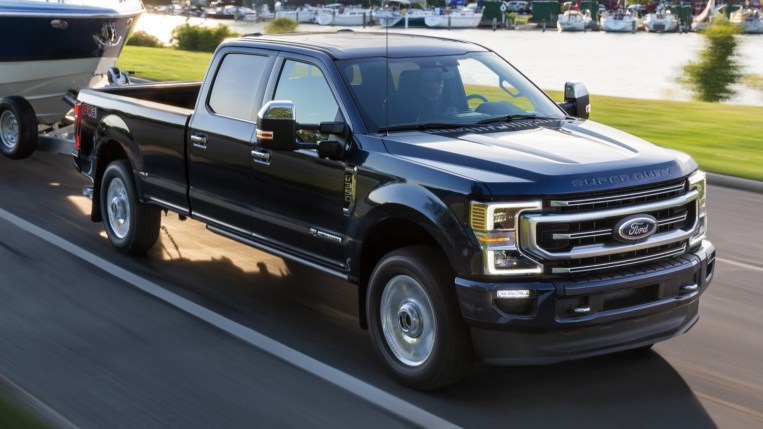 Ford is recalling about 35,000 2020-2021 F-350 Super Duty trucks. The recalled trucks carry 6.7-liter engines and a single rear wheel axle.
The company's Kentucky truck plant built the trucks between August 6, 2020, and May 15, 2021. A rear axle housing spring seat interface in the trucks may not be properly welded.
Ford explains, "Affected vehicles may experience rear driveline disconnection. Customers may experience vibration and/or shaking while driving at highway speeds, and/or shuddering upon acceleration." If the driveline fails while in motion, drivers would experience a sudden loss of power. If it fails while parked, the truck's parking brake might release, allowing it to roll. Either condition could trigger an accident.
Ford is not aware of any accidents or injuries related to the issue.
Dealers will inspect the rear axle. If they spot any deformation, they will replace the axle housing. If they do not, they will reinforce the existing weld to be safe.
Recall repairs are always free. Many cars are recalled, often more than once, during their lifespan. Automakers try to contact every owner but don't always reach them all. Find out whether your car has any outstanding recalls with the easy VIN tool at our recall center.