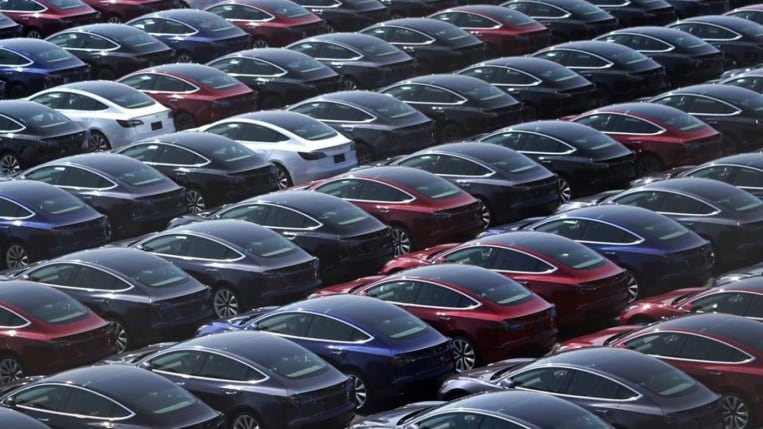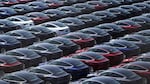 The frenzied pace of new car sales in America may finally be settling down, not because supply has caught up to demand, but because low supply is simply pushing shoppers out of the market.
August Sales Slowed
Cox Automotive projects that, when final numbers are available, August's sales will prove to be the slowest so far in 2021. Cox Automotive is the parent company of Kelley Blue Book.
The seasonally-adjusted sales rate, a rate that removes normal seasonal fluctuations to make it easier to compare sales from one month to another, "is expected to finish near 14.3 million, the slowest sales pace this year," Cox Automotive says. That's down from 14.8 million in July. It's also lower than the 15.2 million of August 2020, when the COVID-19 pandemic kept many Americans out of showrooms.
Overall sales numbers will likely finish about 9% lower than last August.
But That Doesn't Foretell Price Drops
The news doesn't mean prices will improve soon.
"Available inventory on dealer lots has been falling for months, and sales have been constrained further and further as a result," explains Cox Automotive Senior Economist Charlie Chesbrough. "Soon the market will enter the Labor Day holiday weekend, usually one of the highest sales periods of the entire year, but with half the supply they had last year."
That will keep prices high and incentives low. The average price of a new car has hit a record high for each of the last four months. It now hovers near $43,000.
Problem Likely Gets Worse Before it Gets Better
"The problem promises to persist this fall," Cox Automotive reports.
A worldwide shortage of microchips has forced automakers to trim production repeatedly this year. Inventory numbers appeared to stabilize in July but could fall again soon. Late summer and early fall may see some of the lowest inventories of the year. Ford, General Motors, Nissan, and Toyota have announced new factory pauses this month, some stretching into September.
Tight supply issues may begin to ease in the fourth quarter of the year, Cox Automotive says, "but the outlook for 2022 is that tight supplies will continue to be a strong headwind for the industry."