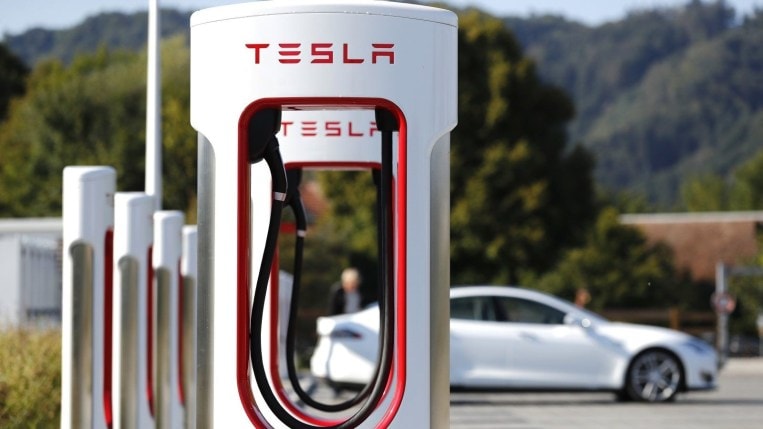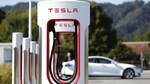 It's one of the limitations holding electric vehicles back from becoming as ubiquitous as gasoline-powered cars – you can refill your gas tank from almost any gas pump, but you can't necessarily refill your EV's battery from every charger you see.
There are several different types of plugs, for one thing. Some chargers are also electronically locked to work only with certain brands of car.
Tesla hosts the world's largest EV charging network, with more than 25,000 charging points worldwide. But they work only with Tesla cars.
That's about to change.
Tesla CEO Elon Musk tweeted yesterday that the company will open its Supercharger network to work with other brands of electric vehicles "later this year." Tesla has no public relations department, so the tweet leaves a lot of unanswered practical questions. We can only answer them by waiting to see how the rollout unfolds.
Users Will Need to Buy an Adapter
Using one likely won't be as simple as pulling up and plugging in. Tesla's chargers use their own proprietary plug design, while most other brands use a shared plug design that isn't compatible with Tesla's Superchargers. Tesla owners currently get an adapter that allows them to use most non-Tesla charging stations. Non-Tesla owners will need their own adapter to use a Tesla charger. At the moment, no one sells that adapter. But Musk's announcement most likely means that Tesla itself will offer the adapter for sale soon.
It's also not clear whether non-Teslas will be able to charge at the full Level 3 DC fast charger speed of a Tesla charging station.
Second Big Charging Announcement This Month
But the move will give owners of other brands more than 25,000 new places to plug in. It comes days after rival network Electrify America announced plans to double the reach of its own charging network.
Electric vehicles remain less than 3% of the cars on American roads. But registrations of new EVs are coming three times as fast as registrations of gasoline-powered cars. Easier access to charging can only help speed that trend.