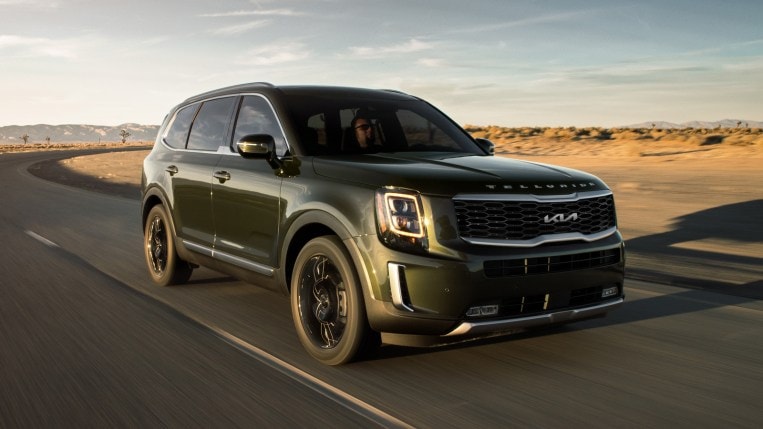 Car prices rise and fall through a particular pattern almost every year. Almost.
Labor Day is traditionally a great time to buy a car. Traditionally.
In late August, car factories are typically humming away, producing the first cars from the next model year. Typically.
Car dealers usually have lots full of cars from the model year that is ending, and they're anxious to move them out to make room for the new ones Americans see in advertisements. Usually.
This year, there's a qualifier in every one of those sentences. Because nothing about 2021 is normal. Price changes don't fit the pattern. Labor Day sales will be nothing like tradition. Car factories aren't working in their traditional manner. Dealers don't have their usual supply of vehicles on the lot.
Inventory is Limited
There's a worldwide shortage of microchips. The average new car uses between 100 and 150 microchips, controlling everything from engine timing to turn-by-turn directions. But automakers can't get enough of them to build the new cars they want to build.
Factory closures have been rolling all year. Ford, GM, Nissan, and Toyota all announced new closures within the past several days, some of which will last for weeks to come. And economists tell us the microchip situation is unlikely to improve until 2022.
Demand is High
Meanwhile, Americans have been buying cars at a record pace throughout much of the year. After delaying purchases through the worst of 2020's COVID-19-related lockdowns, they've been heading out to dealership lots in search of new wheels. New wheels that just aren't there.
That has pushed prices to record highs. Heading into this Labor Day weekend, car dealerships are still advertising deals to lure in buyers. But they don't have as many cars to sell as usual.
Labor Day Sale Prices Will be Rare
"The market will enter the Labor Day holiday weekend, usually one of the highest sales periods of the entire year, but with half the supply they had last year," says Cox Automotive Senior Economist Charlie Chesbrough. Cox Automotive is Kelley Blue Book's parent company.
Americans are accustomed to negotiating the price of a new car. That is still possible this Labor Day weekend, but only for cars in low demand. Sedans, wagons, and hatchbacks, for the most part, are the best targets if you want to negotiate a great deal.
The Toughest Twenty: Cars No One is Getting a Deal On
Some of the most sought-after models, however, are selling for over invoice price. We compared the average transaction price (the amount buyers actually paid) at the end of July to the sticker price for hundreds of models to find the 20 cars selling for the highest figure relative to their listed price.
These are the toughest 20:
MSRP: $173,704
Average Transaction Price: $204,192
Selling for: 118% of MSRP
Days Supply: 15
MSRP: $44,058
Average Transaction Price: $47,516
Selling for: 108% of MSRP
Days Supply: 26
MSRP: $39,464
Average Transaction Price: $42,111
Selling for: 107% of MSRP
Days Supply: 11
MSRP: $45,579
Average Transaction Price: $47,922
Selling for: 105% of MSRP
Days Supply: 17
MSRP: $41,062
Average Transaction Price: $42,994
Selling for: 105% of MSRP
Days Supply: 16
MSRP: $73,012
Average Transaction Price: $76,410
Selling for: 105% of MSRP
Days Supply: 16
MSRP: $30,983
Average Transaction Price: $32,383
Selling for: 105% of MSRP
Days Supply: 15
MSRP: $99,476
Average Transaction Price: $103,272
Selling for: 104% of MSRP
Days Supply: 17-20
MSRP: $19,024
Average Transaction Price: $19,686
Selling for: 103% of MSRP
Days Supply: 34
MSRP: $41,291
Average Transaction Price: $42,554
Selling for: 103% of MSRP
Days Supply: 14
MSRP: $89,278
Average Transaction Price: $92,053
Selling for: 103% of MSRP
Days Supply: 20
MSRP: $23,276
Average Transaction Price: $23,962
Selling for: 103% of MSRP
Days Supply: 42
MSRP: $34,463
Average Transaction Price: $35,244
Selling for: 102% of MSRP
Days Supply: 27
MSRP: $47,830
Average Transaction Price: $48,882
Selling for: 102% of MSRP
Days Supply: 38
MSRP: $80,932
Average Transaction Price: $82,408
Selling for: 102% of MSRP
Days Supply: 10
MSRP: $38,918
Average Transaction Price: $39,573
Selling for: 102% of MSRP
Days Supply: 27/18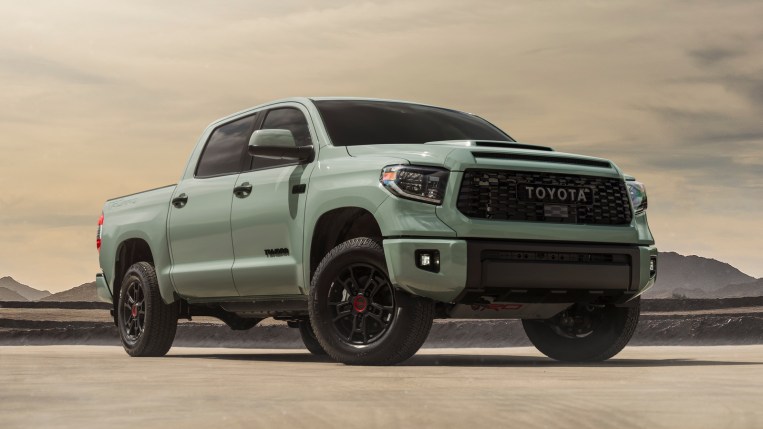 MSRP: $49,617
Average Transaction Price: $50,303
Selling for: 101% of MSRP
Days Supply: 31/20
MSRP: $51,380
Average Transaction Price: $51,992
Selling for: 101% of MSRP
Days Supply: 22/31
MSRP: $77,023
Average Transaction Price: $77,844
Selling for: 101% of MSRP
Days Supply: 25
MSRP: $38,433
Average Transaction Price: $38,622
Selling for: 100.5% of MSRP
Days Supply: 43
Class of 2022: All the New and Redesigned Cars, Trucks, and SUVs